Rewards
Follow our social media for store updates, giveaways, and recipes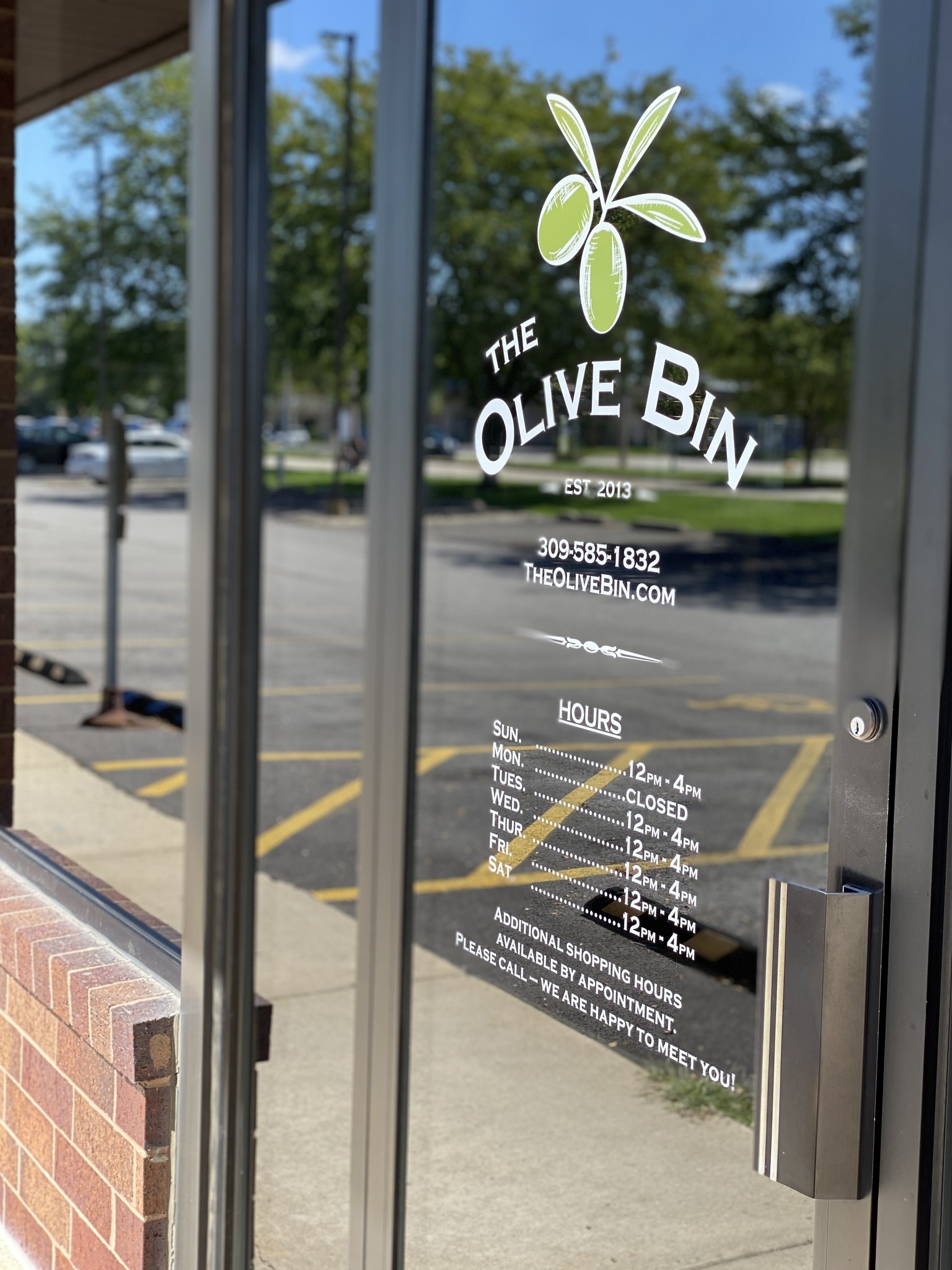 Loyalty Program:
You can now earn even more by shopping at The Olive Bin. Our rewards program is digitally based, which means you don't have to keep track of it! This system is SMS based, please call, message, or stop by The Olive Bin to get added to the program. 
Sign-up Bonus: 50 points
Shopping points: Each dollar spent earns one point
Rewards:
75 points: free pour spout
150 points: $5 off a medium or large bottle
300 points: small bottle (200 ml) in a flavor of your choosing
400 points: medium bottle (375 ml) in a flavor of your choosing
800 points: large bottle (750 ml) in a flavor of your choosing
Birthday bonus: self-closing pour spout
At this time, rewards are redeemable at check out in the store -  call the store at 309-585-1832 to add your reward to an online order.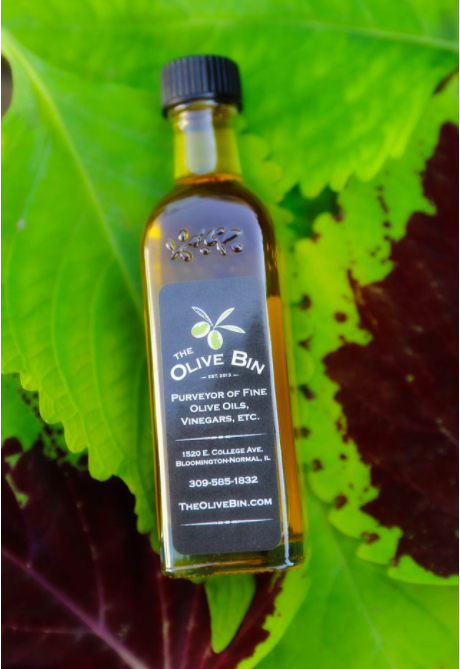 Facebook Check-In (in-store only):
At each visit to The Olive Bin, you can check-in on Facebook to receive a complimentary 60-mL size bottle (sizing shown in the image) of a flavor of the month. What's even better is that we have two flavors to choose from - one oil and one vinegar! The flavors are rotated monthly so you can take home a sample of a new flavor to try each month!
If you aren't familiar with how to do a Facebook Check-in, no worries! Here is how:
Open your Facebook app or Facebook on a mobile browser
On your Newsfeed, click "What's on Your Mind?"
Scroll a little bit, and there will be a red icon with "Check-In" next to it
Tap here, and enter The Olive Bin
Write an awesome caption about The Olive Bin, your favorite product, or what you are cooking and hit "Post"!
Monthly & Holiday Giveaways: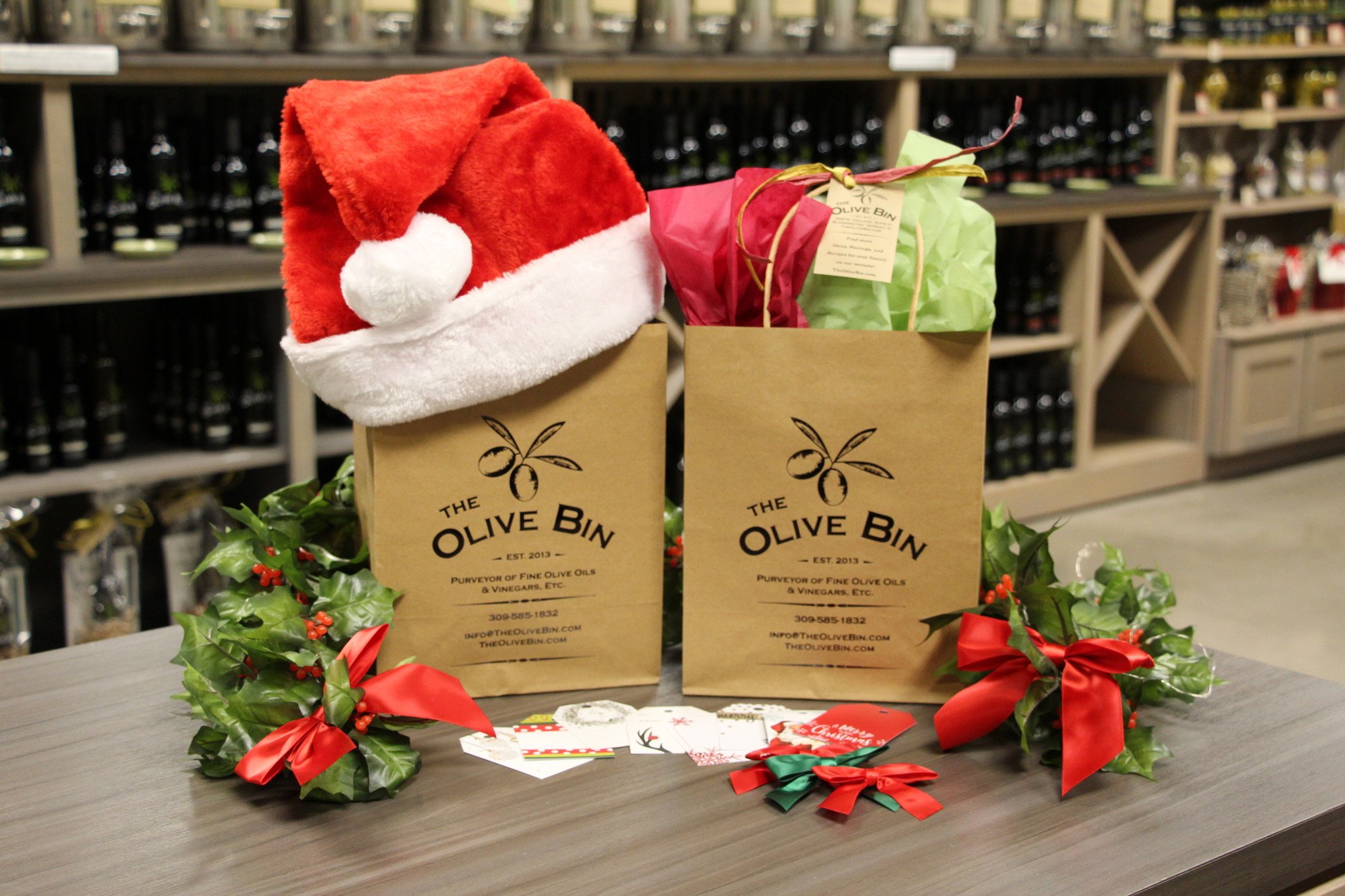 Each month on Facebook, we create an activity, nomination, or challenge giveaway for our followers to participate in.  Sometimes these are for celebration, helping a good cause, or just plain fun.  Prizes are usually bottles of oil or balsamic vinegar, gift cards, or other Olive Bin merchandise.  Follow along on our Facebook and Instagram for participation details. Prizes do not include any shipping costs.
Our giveaway at Christmas time involves the 12 days of Christmas Giveaways! Stay tuned for holiday giveaways this season.