Meet The Team
Our Team at The Olive Bin is... Fun. Friendly. Creative.
---
Head Olive - Traci

Traci is the creator of and team-leader at The Olive Bin. Her favorite product at the store is Tuscan Herb Olive Oil and uses it to make a supreme pasta salad. The most rewarding part of owning The Olive Bin is coordinating and watching her team grow. To Traci, employees and customers are part of her family. Traci enjoys ballroom dancing with her husband Bruce (go Bruce!), scrapbooking, and putting together jigsaw puzzles in her free time.
---
Jillian

Started at The Olive Bin: August 2015
Product: Sicilian Lemon White Balsamic
Recipe: Kale salad with green apples, berries, & Blood Orange Olive Oil
Interests: Reading, swing dancing, traveling - Jillian is also an instructor at ISU!

Brooke

Started at The Olive Bin: October 2019
Product Recommendation: Oregano Olive Oil
Favorite Recipe: Homemade Focaccia with Rosemary Olive Oil
Interests: DIY projects, homemade bread & pasta, traveling
Amy

Started at The Olive Bin: July 2020
Product Recommendation: Tuscan Herb & Cranberry Pear
Favorite Recipe: Oil + Vinegar combo salad dressings
Interests: Reading, travel, trivia, family time

Amanda

Started at The Olive Bin: May 2021
Product Recommendation: Garlic Olive Oil
Favorite Recipe: Grilled Cheese with Butter or Garlic Olive Oil
Interests: Mock Trial team, canine agility training, and swimming!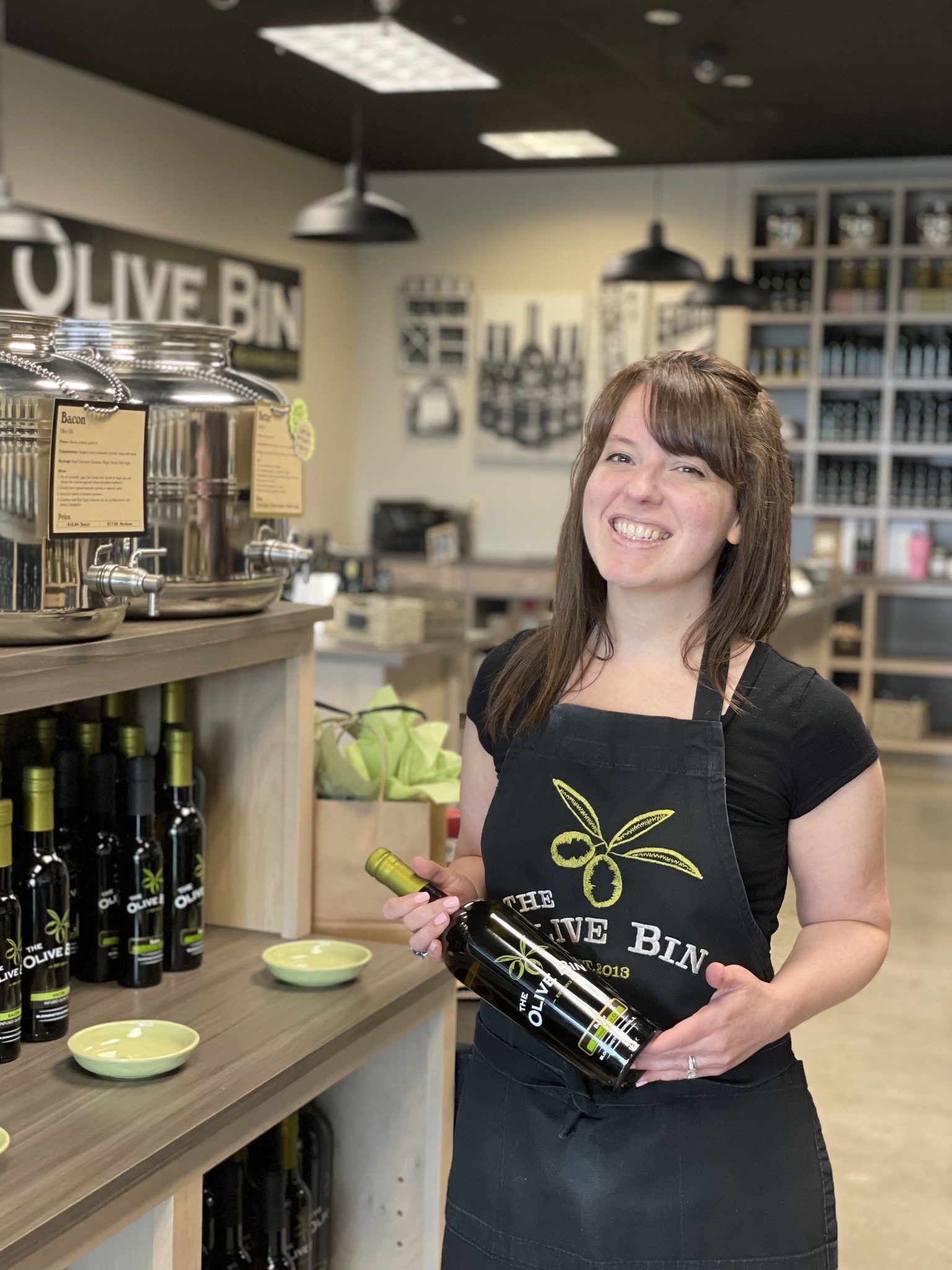 Alicia
Started at The Olive Bin: April 2021
Product Recommendation: Sicilian Lemon
Favorite Recipe: Caprese salad with Pesto & Traditional 18-year
Interests: Musician (singer/writer), cooking, reading